Week Twenty Eight
Day One Hundred and Ninety Two – Wednesday 11th September 2013
I am absolutely amazed! Look at my before and after photos today. I have been on an incredible journey! 3 more days to go, 3 more doses of Roaccutane and I am 6 weeks spot free.
In terms of side effects I am still experiencing some redness on my face, some dryness around my nose and a bit on my chin, and the skin on my arms and legs is still very fragile, peeling and scabbing.
I have found that my face is not quite ready for me to wear make up yet because if I try to put any on it shows up the dry patches more. I would maybe say that I feel my face looks healthy and natural without it.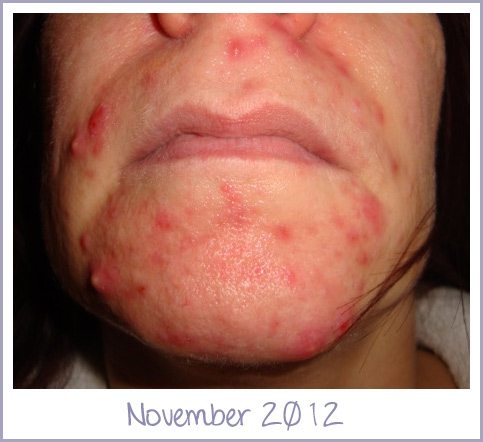 Day One Hundred and Ninety Five – Saturday 14th September 2013
Today is the final day – my final dose of Roaccutane!
How do I feel? Excited? I am pleased and proud of myself for doing it!
It has been a journey of total commitment. Six months is a long time but so worth it. I am glad I kept myself healthy throughout and followed all the advice I was given. I took each day one at a time. My daily diary and taking photos certainly helped me to see my progress and kept me focused in my success.
I would like to thank Allan for supporting me every day and keeping me happy (I Love You!). It is thanks to him that the low days were only odd days and didn't snowball into a week or more of feeling low. Thank you to my family (I love you all too!) who have been there for me and have been following my website! I feel very blessed to have lovely people around me.
One more person to thank is you! Whoever you are, wherever you are and for whatever reason you are reading my blog I hope you have found my experience helpful in some way. If you would like to get in touch with me personally then feel free to use the comment box below and I would be happy to hear from you.
Even though my medication has now stopped my journey will continue over the coming months as the Isotretinoin works it's way out of my system. I plan to pop back every so often to update you on my Post Roaccutane page.